Get a quick global view of the candidate.

Pre screening
Finding the right employees for your business remains a challenge. It takes time and is often quite expensive. By using a pre-screening survey, you can quickly eliminate non-suitable candidates before inviting the suitable ones for a job interview.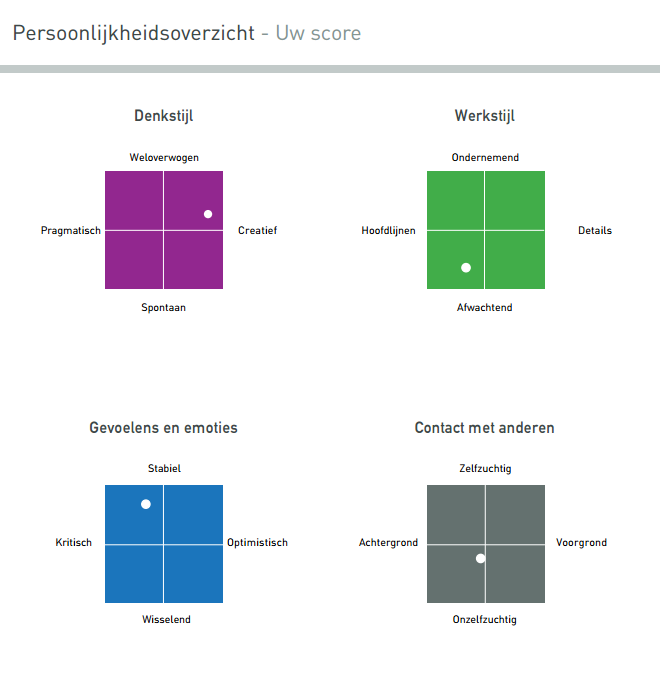 Example 1
Why Zyvo?
Easy to install and ready to use

Link to your own competencies

Reports in your look & feel

Validated by University of Twente
Features of de pre-screening
Is a global picture of a candidate enough? Choose for a pre-screening survey. The pre-screening survey gives you insight into:




Thinking style
Working method
Feelings and emotions
Contact with others




Detailed reports?
Do you want a detailed report? You can still opt for the complete Zap-Q survey. The candidate completes the survey and you receive the comprehensive report.



Custom advice?
For more information and custom advice, call us on 088-166 0 500. Or make an appointment for a personal chat.


Get in touch