Assess your employees' competencies.

Competence test for development
What are your staff members' strengths? Are the right people represented in the right jobs? Get insight in your employees and immediately notice where the talents and development areas are.

Thanks to the Zap-Q competency test of Zyvo you will immediately get a clear picture of your employees and you will be able to use their qualities. Pitfalls and challenges will also be shown in this competency test. This is a way for you to increase your chance on success!

You can easily invite your employee(s) to take the online competency test. The result is a professional, reliable result and an comprehensive report. This will allow you to provide your employees with the best feedback.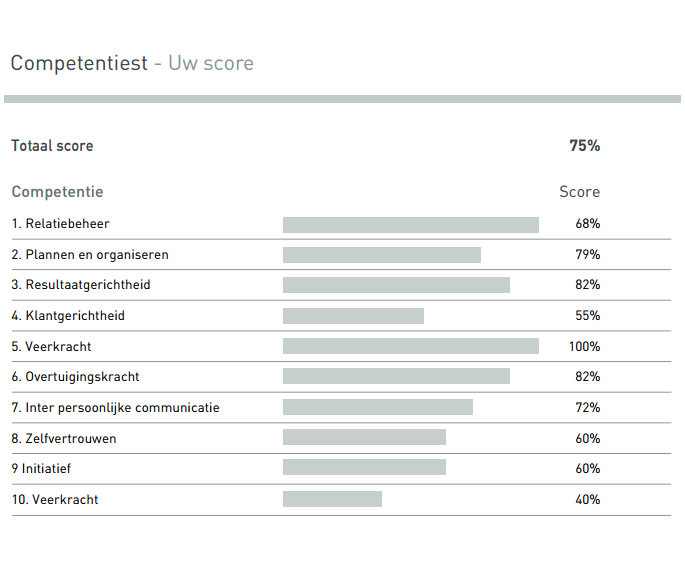 Example 1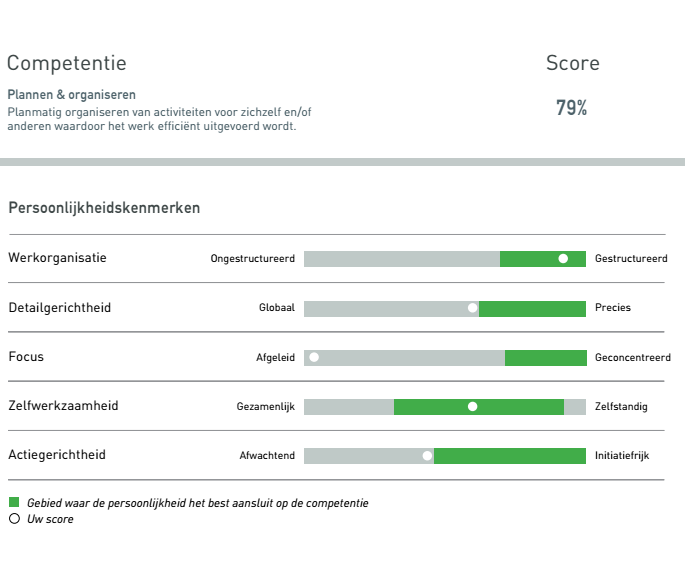 Example 2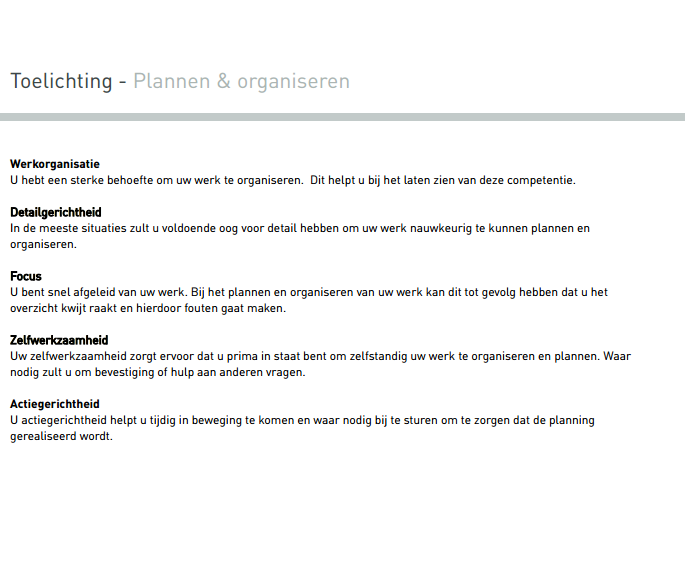 Example 3
Why Zyvo?
Easy to install and ready to use

Link to your own competencies

Reports in your look & feel

Validated by University of Twente
Features of the ability-test test
Clear surveys
The objectives and methods of the feedback are clearly formulated. We guide you through the review process step by step.




A complete personality image within half an hour
Developed by psychologists in cooperation with the University of Twente
Derived from the Big 5 model
Adaptive: follow-up questions based on previous answers
Based on the Item Response Theory (latest generation of personality research)
More reliable than classic test methods
Clear and visual reports
Use your own or our competency library



Competence library
The button below gives youfree accessto the full-featured library (Worth € 499,-).
Custom advice?
For more information and custom advice, call us on 088-166 0 500. Or make an appointment for a personal chat.


Get in touch