Assess the competencies of employees from multiple angles.
360° Feedback
One's own perception about competencies might deviate from other people's perceptions. People claim to have qualities other people do not notice. The reverse is also true; people indicate they lack certain qualities while others think they are very good at it.

The 360° feedback assessment of Zyvo will anonymously review competencies of your employees. The employee receives feedback of everyone around them. An excellent mirror that employees will look into to receive specific feedback about their strong and less strong competencies.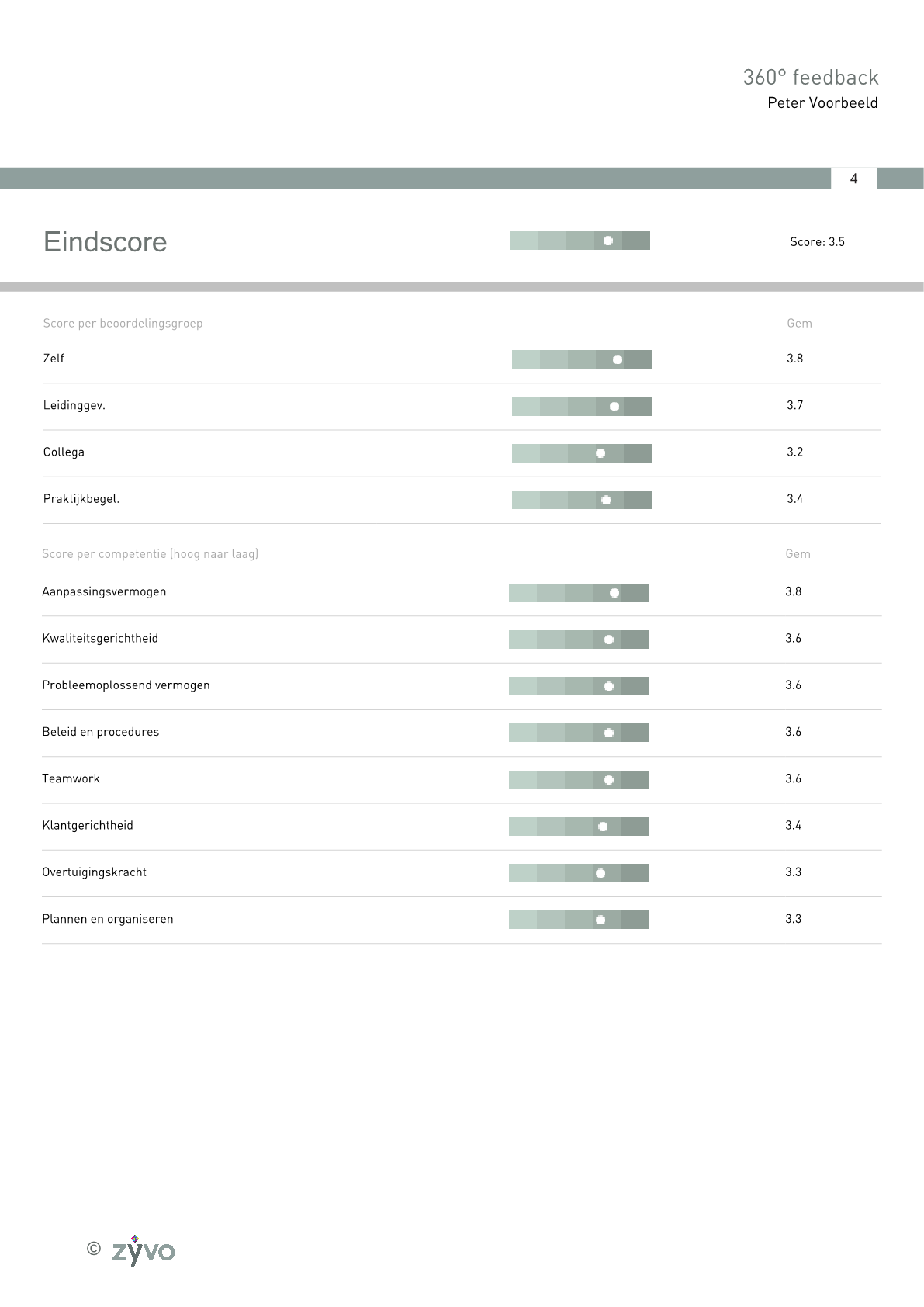 Example 1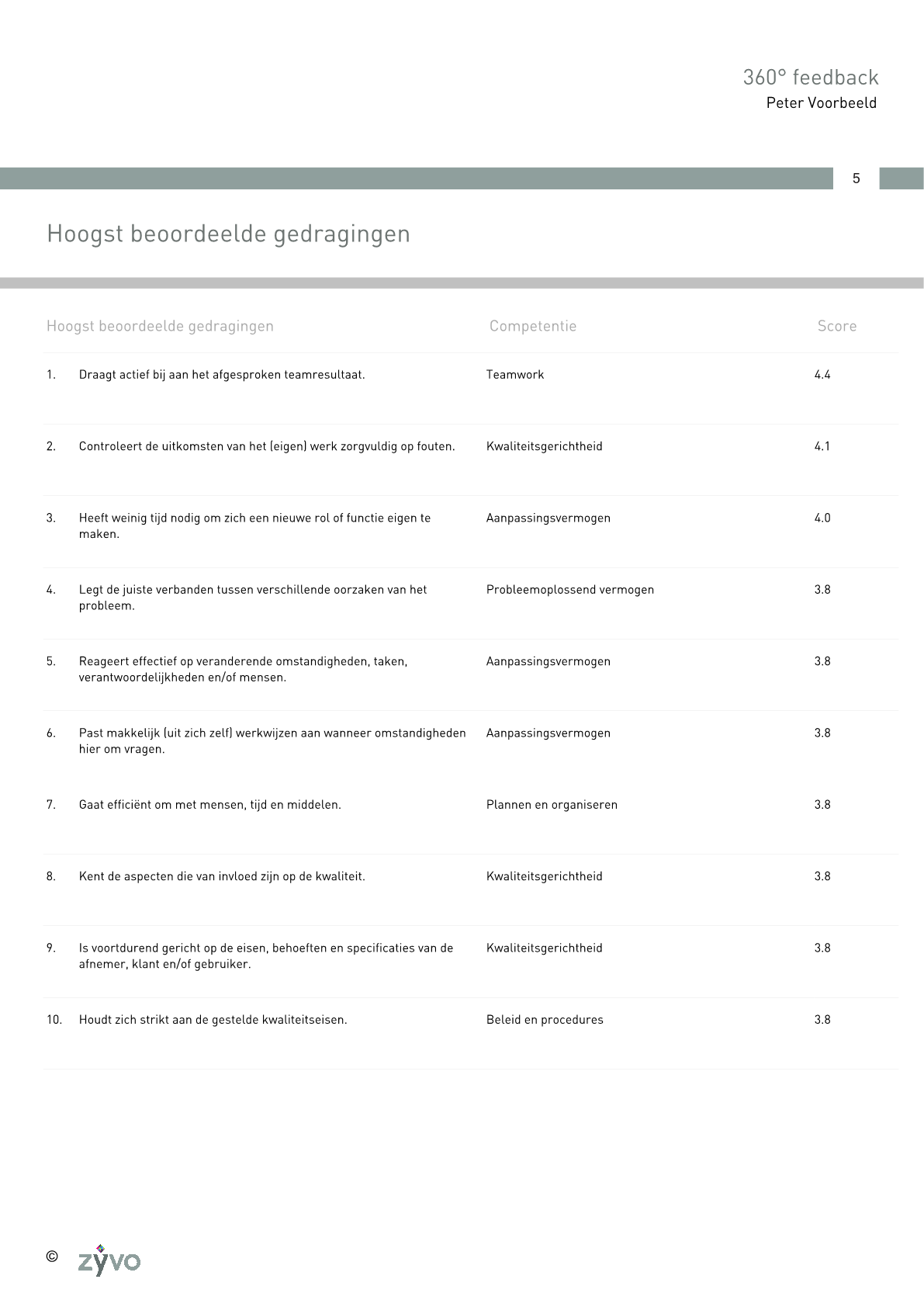 Example 2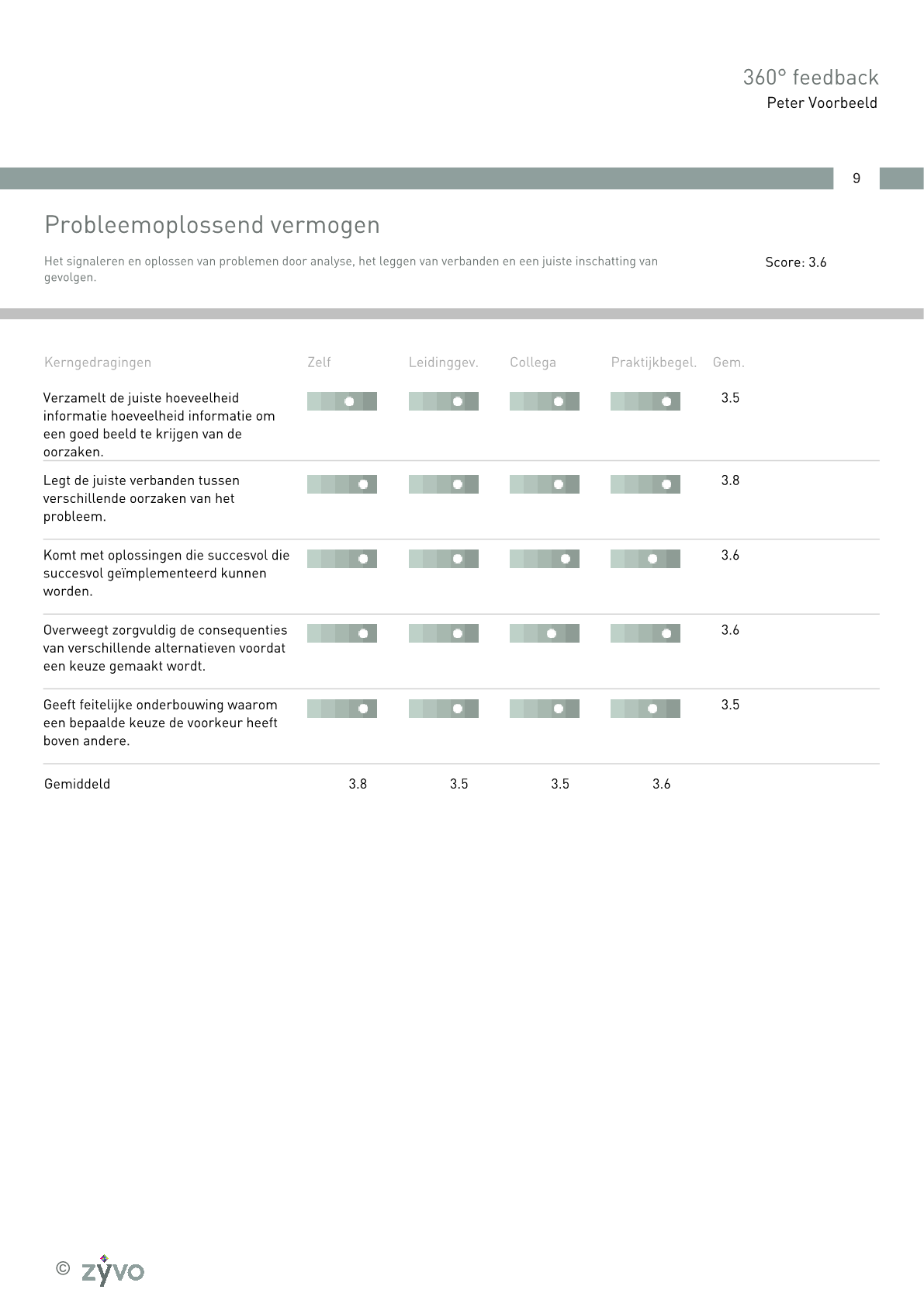 Example 3
Why Zyvo?
Easy to install and ready to use

Link to your own competencies

Reports in your look & feel

Validated by University of Twente
Features of the feedback assessment
Clear surveys
The objectives and methods of the feedback are clearly formulated. We guide you through the review process step by step.




Review multiple people simultaneously
Add anonymous comments per competency




Practical applicable reports
The clear structure and clear graphical report -in your own corporate identity- make the 360° reports easy to read. You can create these reports in multiple languages.




Generate group reports with one push of a button
Create reports in your own corporate identity




User-friendly system
The Zyvo system is user-friendly. A 360° feedback process is simple to start up. Afterwards, the system will automatically send invitations and reminders to selected candidates. At a pre-set date, you will see the report through your own portal.




Gain access to candidate data through your own portal
See at a glance the status of the 360 degree feedback process
Send and receive messages and reminders automatically
Determine the workflow yourself


Custom advice?
For more information and custom advice, call us on 088-166 0 500. Or make an appointment for a personal chat.


Get in touch