Online Development Assessment


Use skills, abilities and talents optimally

Success organisation is determined by quality employees.
Organisations and employees need to be agile, alert and perform on a high level constantly. What works today, can be ancient history tomorrow. The consequences are massive. What does this mean for your organisation and employees?
How can employees further develop their competencies?
Get insight in the development opportunities and the potential of your employees within one hour. Use the results from the online assessment for an optimal development of the skills and qualities of your employees.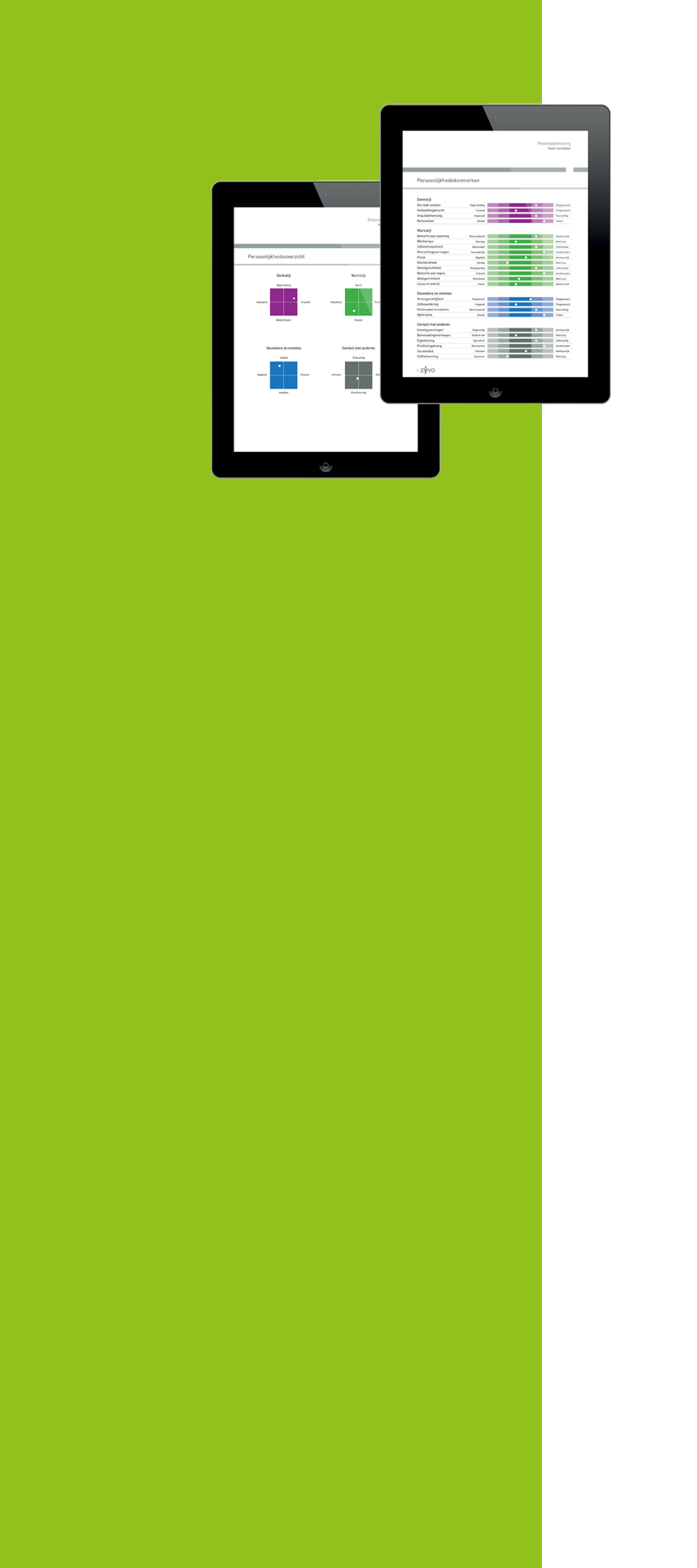 Here they are, the development points in black and white.
What are the strengths? Where can you improve? What determines success? All these answers in an easy-to-read graphical report.